A Unique Tea Subscription Box: Free Your Tea Review
Free Your Tea is a great concept for a tea subscription box. Every month you receive a box based on your preferences (similar to Bruu Tea subscription). That means there's a lot less risk of getting a tea you don't want. And you can update your preferences in real time!
Unfortunately, such a great idea, also needs great execution. Free Your Tea sends delicious tea to your doorstep every month, but falls a bit short on some of the other subscription box aspects.
Keep reading my to know if the Free Your Tea subscription box is right for you and for a special discount code on your order!
Psst! This blog post contains affiliate links in it which sends me a bit of extra money if you use them… at no extra cost to you!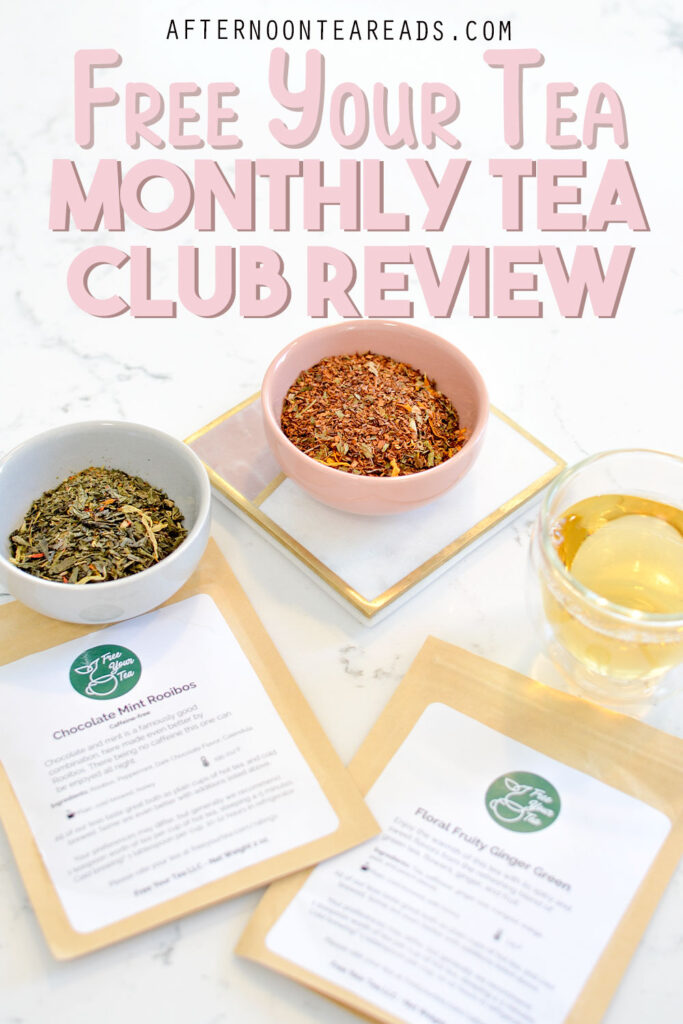 What's In The Free Your Tea Box?
A Free Your Tea Box comes with two 2oz tea samples, these can brew 15-20 cups. So in your first box you have about 30-40 cups of tea.
Depending on the subscription you choose, your first box can also include an extra tea sample and drawstring bags.
How Much Does It Cost?
The price ranges between $15-$25 / month depending on your subscription plan. If you sign up for the year and to only be charged quarterly, it's a lot cheaper than going on a month to month basis.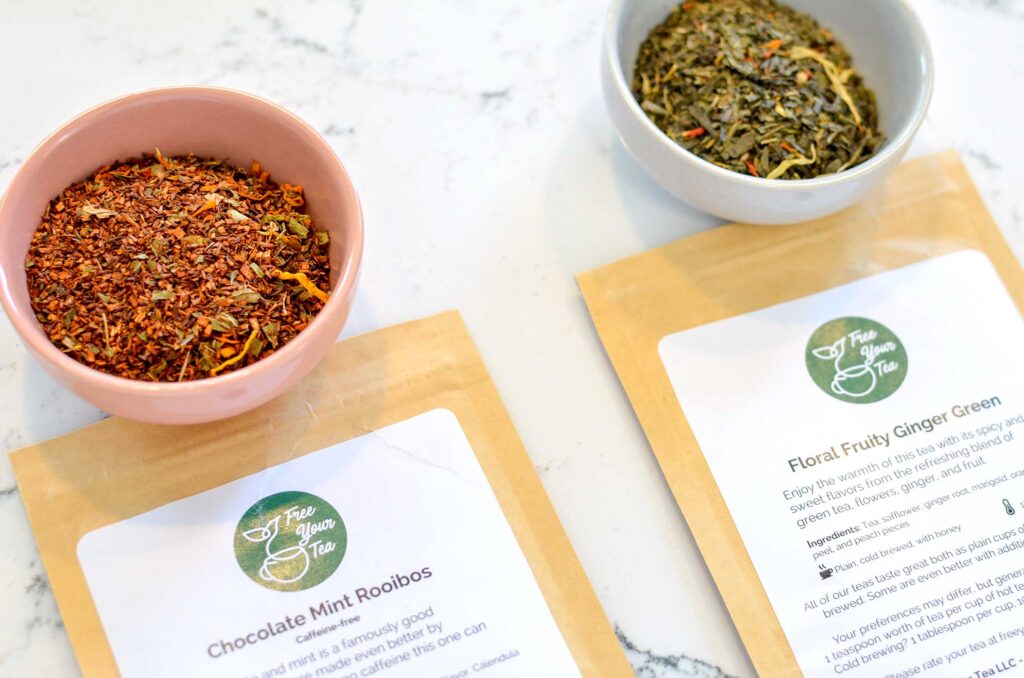 If you're outside the US it's 5-10$ more depending on where you are. But shipping is always included in the cost (which I appreciate!).
P.S. With the Free Your Tea subscription box it only really pays to prepay and get less shipments. Otherwise it's really expensive…
Free Your Tea Review: What I Love About This Tea Subscription?
Really Good Quality Tea
The quality of tea you receive in each sample is very impressive. When I opened up my sample of #6 I was so impressed with the size of the tea leaves! They were HUGE! You know you're not getting any broken up leaves, twigs or dust in these samples!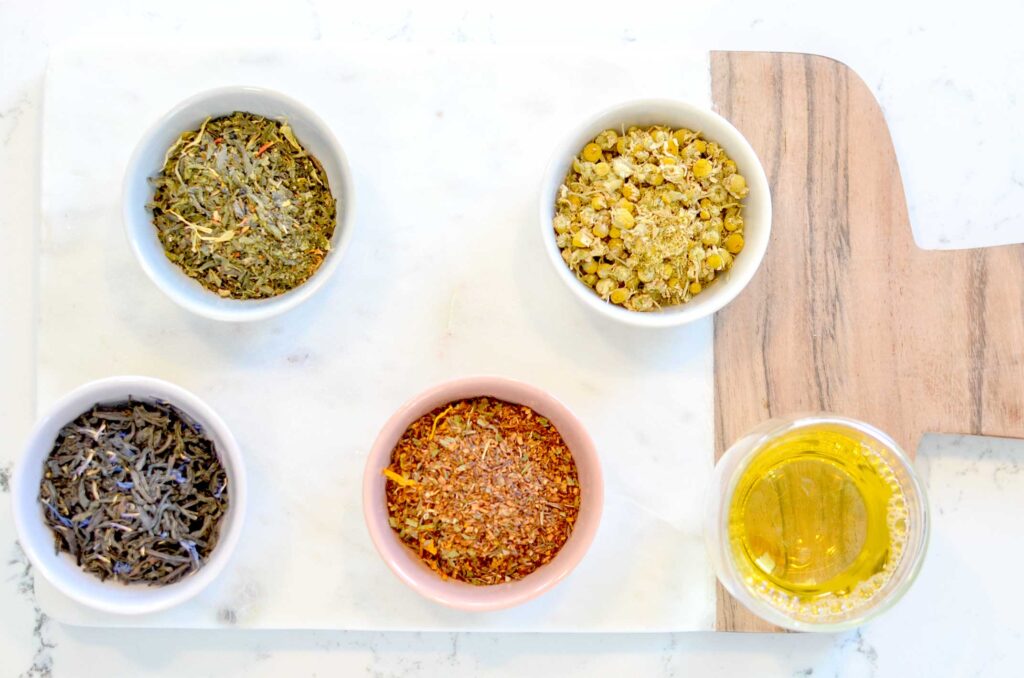 It's A Personalized Subscription Box To Your Tea Tastes
After your first Free Your Tea box you'll be able to rate the tea you've just received – this is the most unique feature of this tea subscription box. It's a very simple rating scale, rating it from 1-5 on how you liked it.
You also get to say whether or not you would want to receive it again. This way, if you really liked a tea you can have it delivered right to your day every month! Or if you really hated a tea you can avoid ever having to have it again!
Build & Track Your Tea Journey
Refine your tea palette with my Tea Tasting Journal to record and take notes on every new tea you try.
You also get to submit your tea preferences for your subscription box, and they're very specific. You can say how any caffeinated teas you want to receive, which types of tea you like/ dislike, and even if you want tea blends or not!
Let's just say – now one else is receiving the same box as you!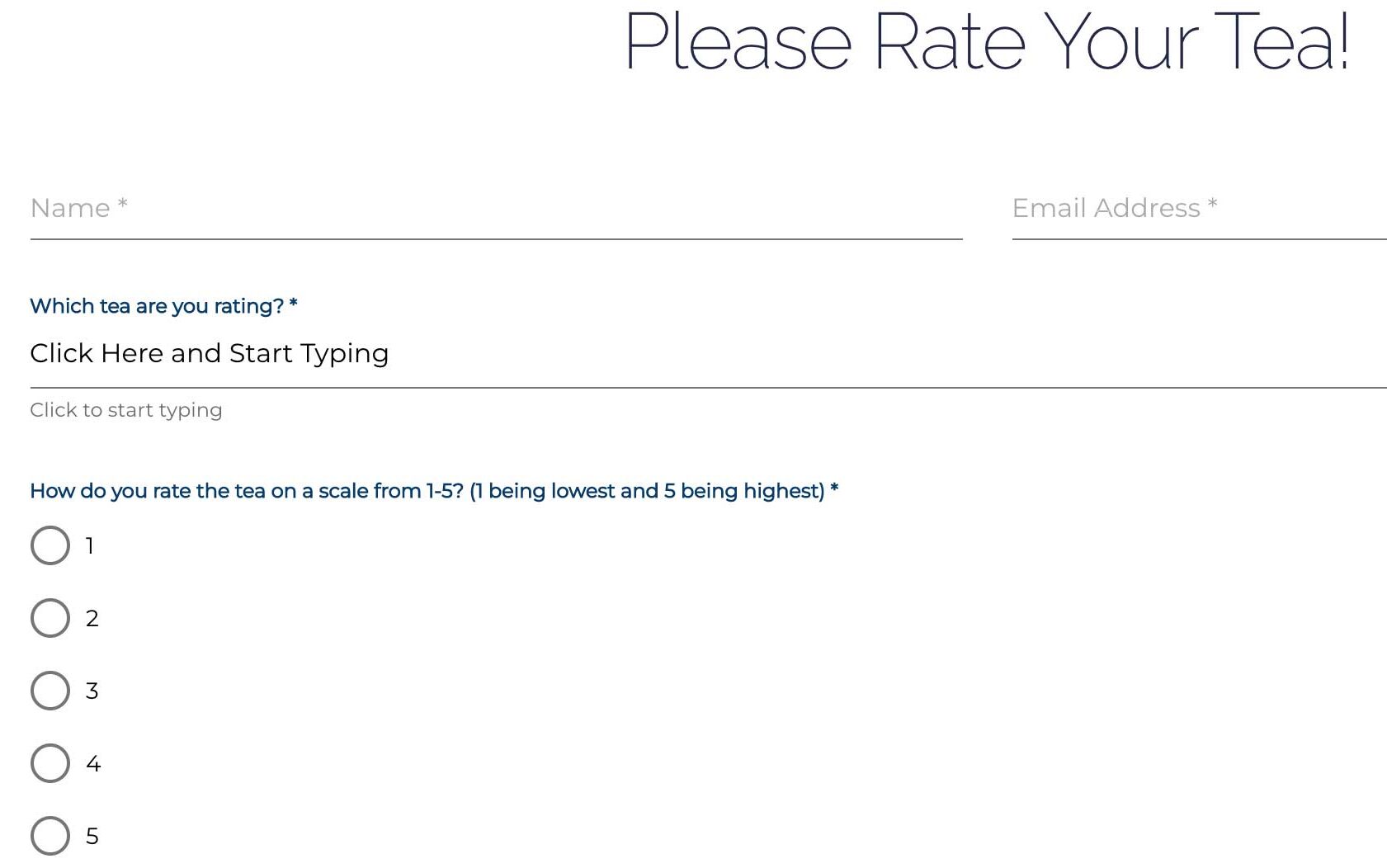 The Price You See Is The Price You Pay (Shipping Is Always Included)
I never like when a subscription box doesn't include shipping in their price – it's like going to a Mexican restaurant and having to pay extra for guacamole. You can't have a subscription box without shipping.
So the prices you see are the prices you pay! There's no additional shipping fees!
A Monthly Tea Box That Fits In Your Mailbox!
The Free Your Tea box is a small package that will fit in your mailbox. I never thought this was important until packages are left outside your door all day for anyone to steal. This fit perfectly in my mailbox and I didn't have to worry about it.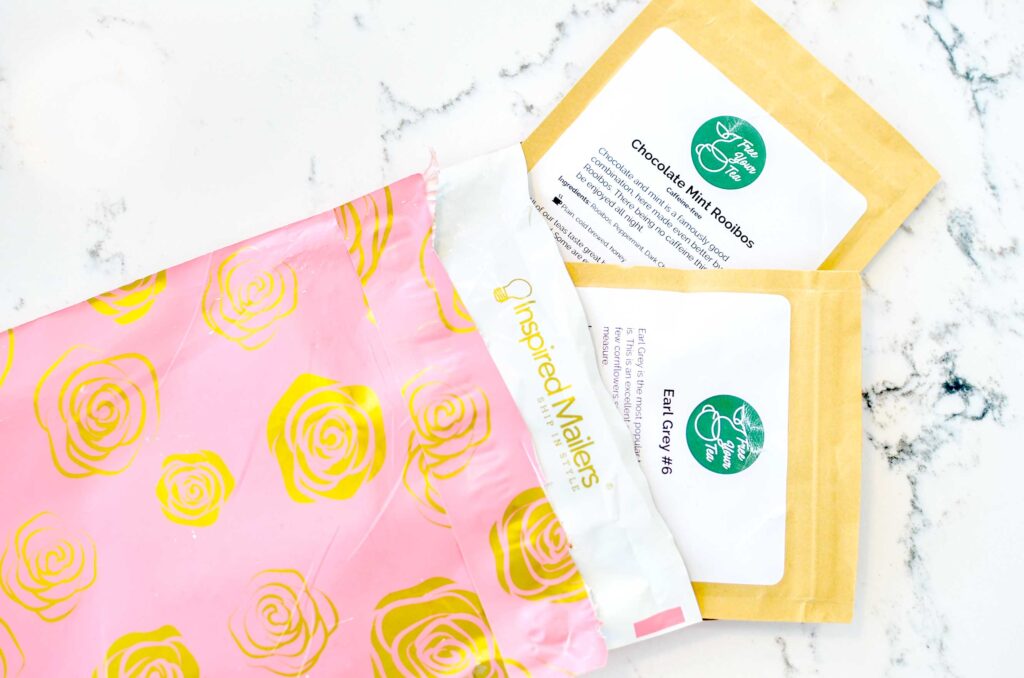 What Needs Improvement
The Free Your Tea subscription box is a great idea, but unfortunately falls short on some aspects. It just needs to be a bit more refined and I do think that over time they can get there.
The Price Is a Bit Steep If You Pay Monthly
This tea subscription box is not worth $25/month for 2 teas – that's a lot! I know it's good quality, and based on your preference, and includes shipping costs. But if you look at some other tea subscription boxes it's cheaper even with shipping costs and you get a lot more.
Take the Atlas Tea Club, with shipping to the US it comes to $19. You get the same 2 tea samples of 2 oz each (enough to make 30 cups). On top of that you get drawstring bags for your tea, beautiful packaging (an actual box), and a postcard describing the country it's from and the tea.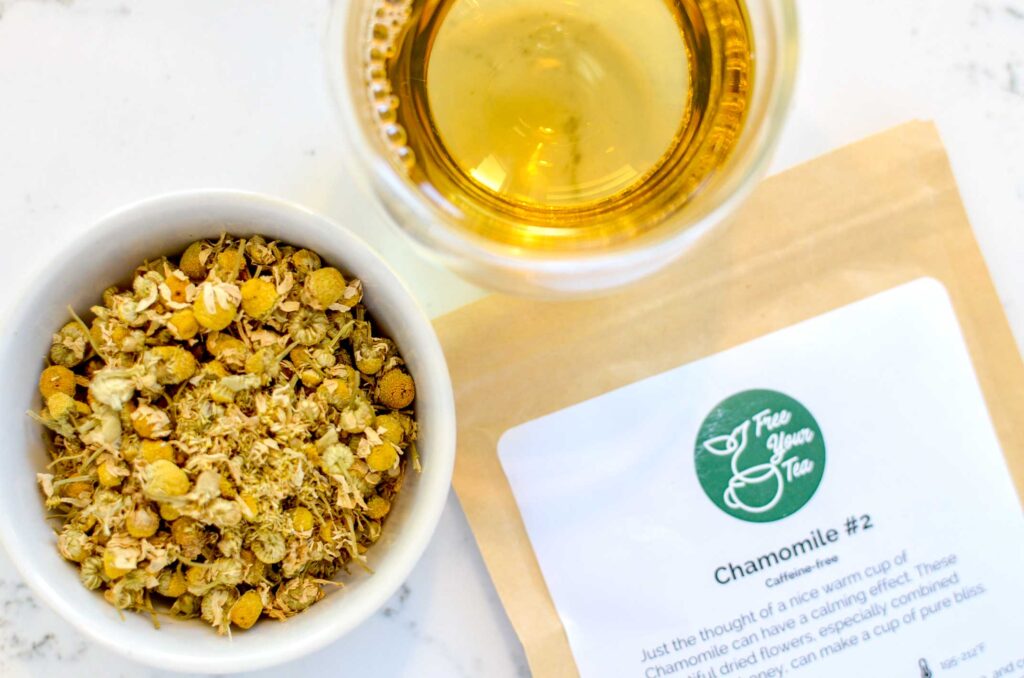 The only way to have a Free Your Tea Subscription box is to sign up for more than one month at a time and that's a big commitment.
The Packaging Is Lacking
The Free Your Tea Subscription box doesn't come in a box, just a packaging bag. There could be more effort put into the packaging for the teas (although it was a fun looking bag).
Plus the teas themselves are just bland. It could definitely use a bit more pizazz.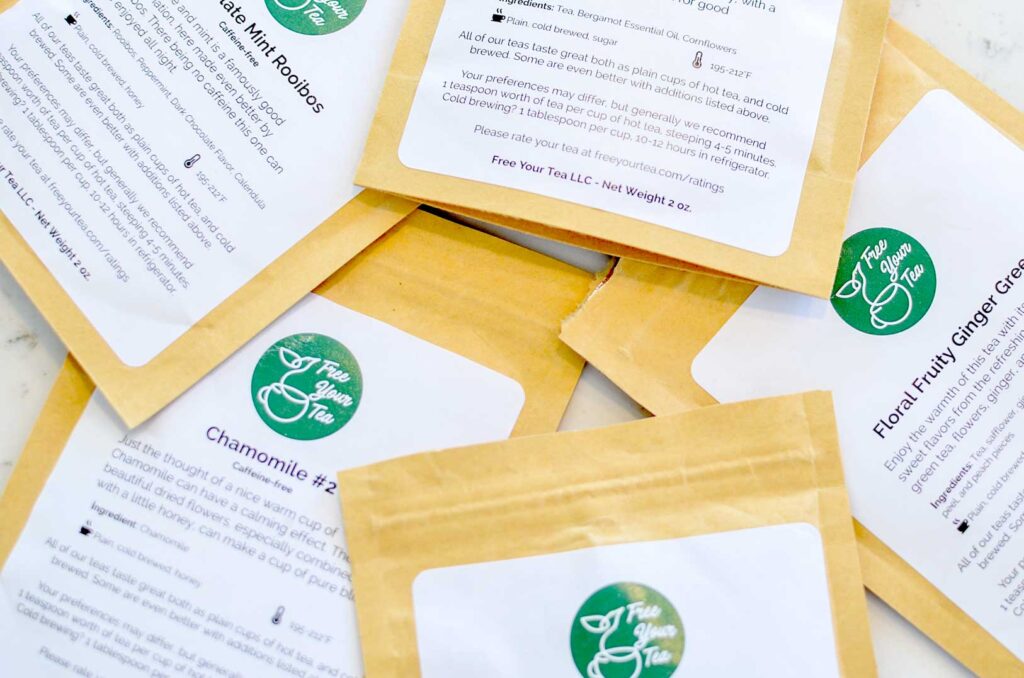 The Website Isn't User Friendly
If you only needed to interact with their website once, I wouldn't care. But every month you have to come back here to input your tea preferences. It's a bit odd though because you don't have an account so you're manually adding your e-mail address and hoping someone properly connects your account to your e-mail address. There are just so many things that can go wrong…
What if I have a spelling mistake in my e-mail, or I use the wrong e-mail altogether? Whoever is making the connecting could also just mess up in so many ways. It's also just annoying to have to put this information in every time instead of just logging into my account and having my tea preferences update in real life.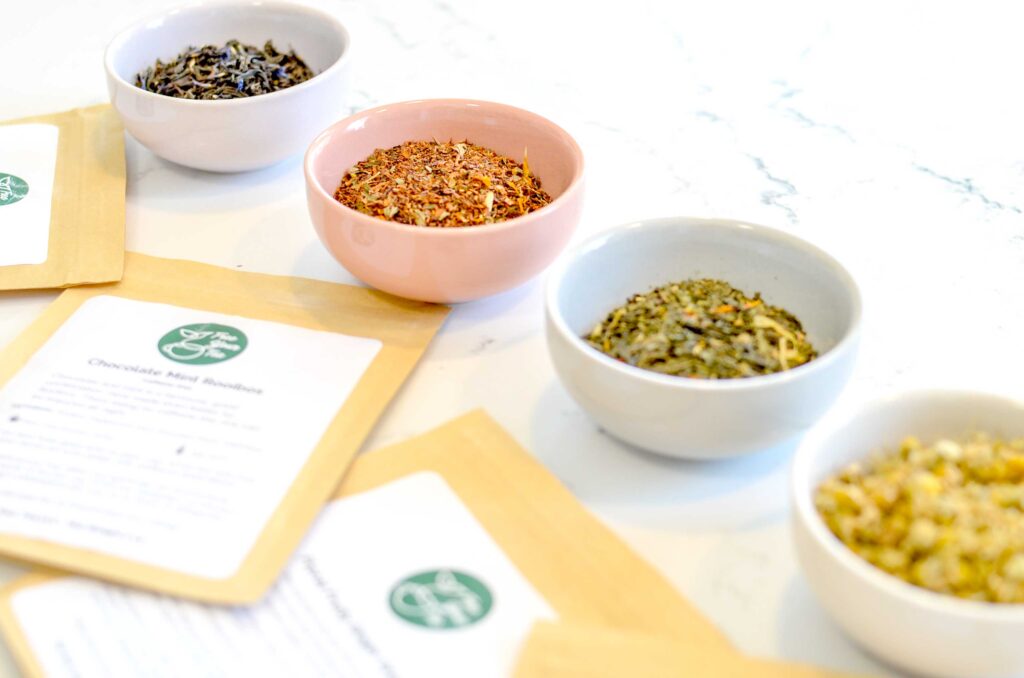 You Can't Order A Bigger Size If You Like A Tea
You can reorder a tea that you like for the following month, but you can't order a larger size. For example, if I really like their Earl Grey #6 my only option is to have it come every month in a 2oz sample bag… There are two problems with this.
For one, I don't need a sample f it anymore I know I like it. Second, I'm only receiving two teas/ month and now one of them is a repeat tea!? This kind of defeats the purpose of the subscription box.
Build & Track Your Tea Journey
Refine your tea palette with my Tea Tasting Journal to record and take notes on every new tea you try.
Should You Order A Free Your Tea Subscription Box?
I think if you're willing to sign up for the year, it's a very good deal. $18/ month and you also get 100 drawstring bags and 2 extra teas in first shipment. You can also only have 4 quarterly shipments for $15/ month (but I find that defeats the purpose of the tea preference subscription box…).
Free your Tea subscription box is very similar to Bruu Gourmet Tea Subscription box and it's a great option for those in the US (Bruu is better for UK tea lovers!). But with Free Your Tea they take it one step further and you can update your preferences every month which is fun and I really appreciate. I know my tea taste buds definitely goes through phases of what I want to drink.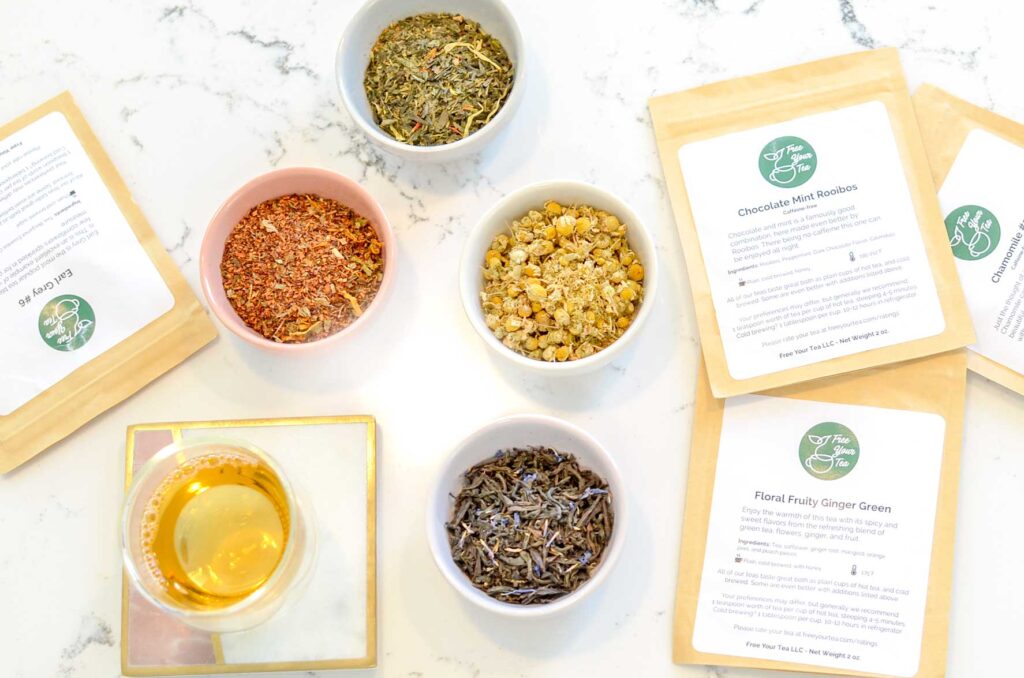 Quick Links – My Amazon Tea Favourites
Related Posts
Click Image To Share Or Save This Post For Later