Sakuraco Japanese Subscription Box Honest Review: An Incredible Taste of Japan
Sakuraco Japanese subscription box brings you a taste of Japan right to your doorstep.
I thought I was simply going to be receiving a box of snacks from Japan, but Sakuraco subscription box is so much more than that! Every month Sakuraco sends you locally sourced goods to highlight the flavours of a region in Japan. This is the ultimate subscription box from Japan for travel, tea, and food lovers.
It invites you to take part in the Oyatsu tradition at home with your loved ones. Invite over family and friends, make a pot of tea, and try these delicious one of a kind snacks from Japan!
P.S. This post contains affiliate links. If you buy something through my links it sends a bit extra my way… at no extra cost to you!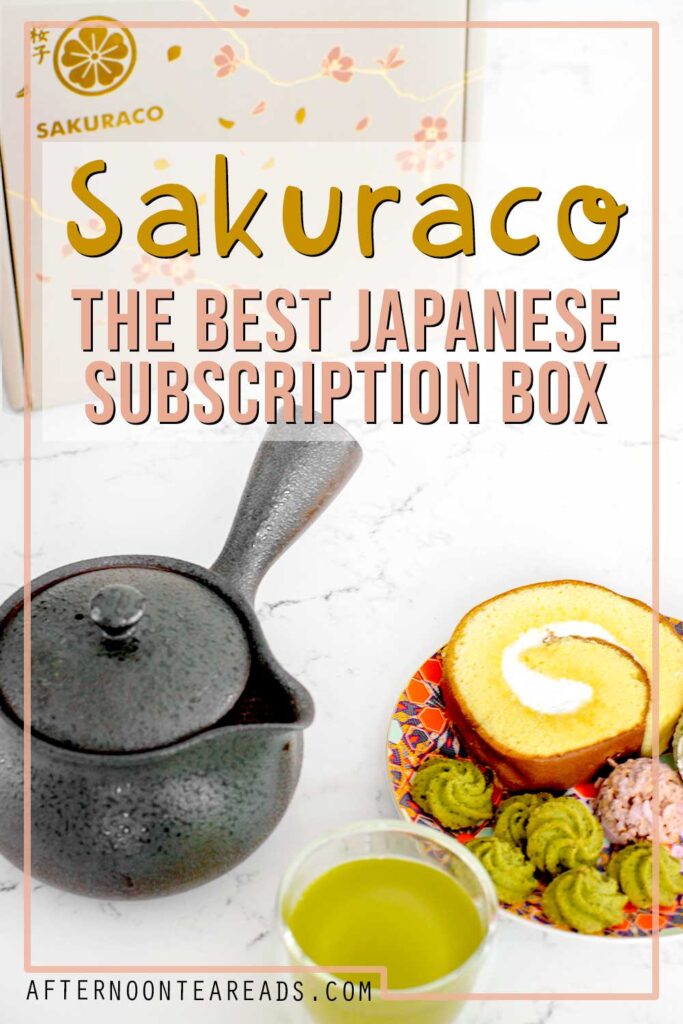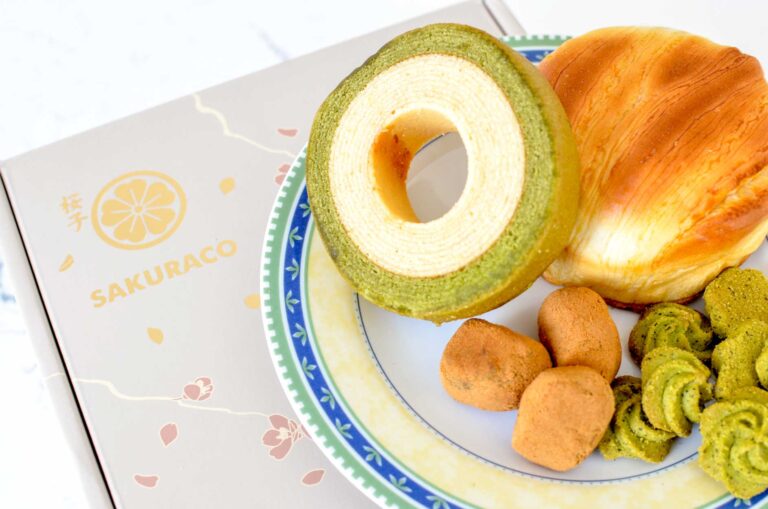 Oyatsu: Celebrating Afternoon Tea In Japan
Japan and tea have gone hand in hand since the 8th Century. The leaves were brought over from China for their medicinal properties. Over time, drinking tea developed into so much more.
Afternoon Tea isn't only a tradition in England, but also in Japan. At 3 pm it's customary to enjoy a pot of tea with a light snack (savoury or sweet!) with friends and family. This tradition is known as 'Oyatsu".
With the Sakuraco box, they invite you to join this Japanese tea time tradition from anywhere in the world.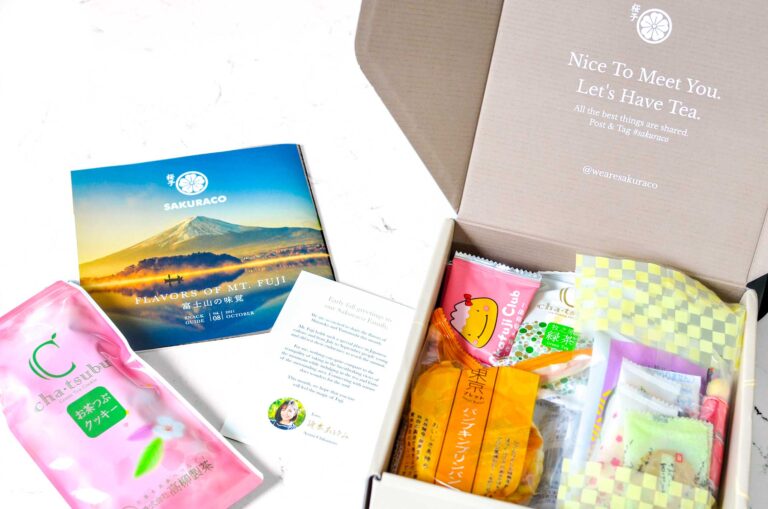 Sakuraco Subscription Box Basics
Fun fact! Sakura means Cherry Blossom in Japanese. The iconic pink flower trees that bloom every April in Japan, and a quintessential flavour of Japan.
When you open your new monthly Sakuraco box you're immediately welcomed with a waft of sweetness. It smells so enticing that I couldn't wait to dig in!
Every month you'll receive 20 items directly from Tokyo. The food is all separately sealed in packages and made to order for ultimate freshness!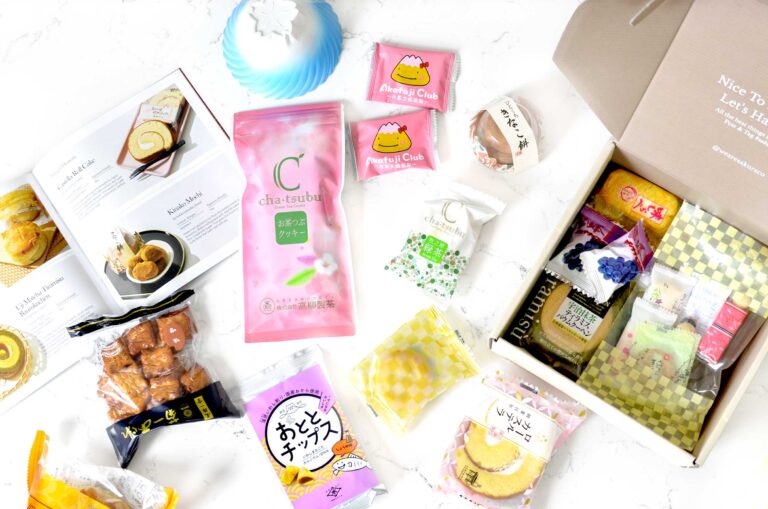 What Comes In Your Japanese Subscription Box?
Every Sakuraco subscription box comes with 20 locally sourced items. You'll always get a seasonal Japanese tea to enjoy with a variety Japanese snacks (both savoury and sweet).
A Sakuraco subscription box from Japan will also give you a booklet about the region you're exploring and a brief description about each snack. This is also where you'll find some ingredients listed and allergy information. And last but not least, included in every box is also a Japanese home good.
You can explore all the Sakuraco categories to see what you can expect in your box from Japan.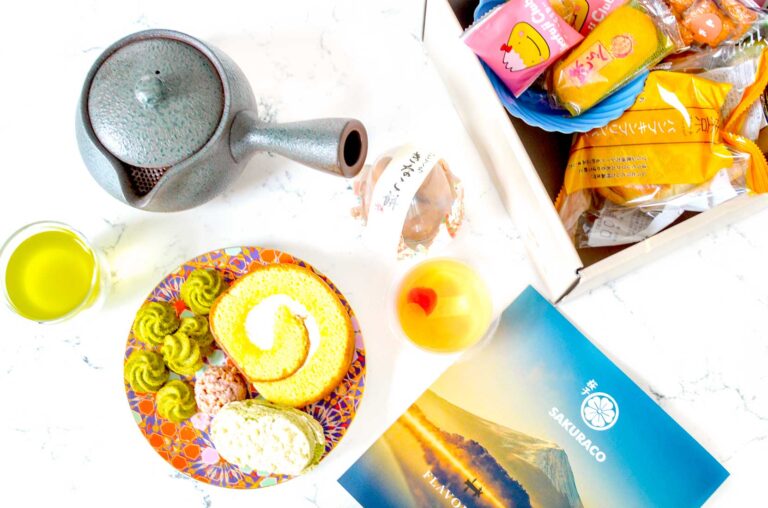 The Snacks In Your Sakuraco Subscription Box Are Fresh & Delicious
Your monthly Sakuraco subscription box will always include a Japanese cake, Mochi, Manju & Yokan, and a seasonal Japanese treat. As I mentioned, this includes a mix of both savoury and sweet options as well. Depending on the size of the snack, you'll either receive one, two, or a mini bag with a few to try (this makes it perfect to enjoy with others).
Each treat is always from local sellers from a specific region and made to order. Because they're made fresh, and individually packaged, they can last up to three months. So there isn't a rush to finish them all at once.
They're also well packed that they were in perfect condition when they arrived across the world in Canada!
Build & Track Your Tea Journey
Refine your tea palette with my Tea Tasting Journal to record and take notes on every new tea you try.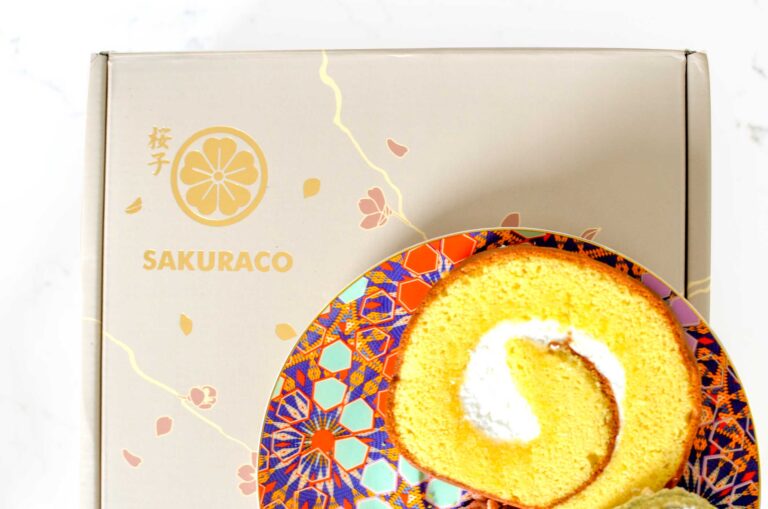 You're able to try these Japanese snacks that you wouldn't be able to otherwise. These treats do not compare to what you can find at your local Asian market grocery store. Trust me. I've tried those grocery store green tea snacks before and none of them come close to what you get in a Sakuraco subscription box. I mean, how could it?
Every snack is made to order. That means they're fresh on demand and just waiting to be eaten when they arrive at your door.
Of course, you won't like everything in your box. Snacks from Japan can be quite different from what you're used to. But that's the point isn't it? Sakuraco gives you the opportunity to taste these snacks without risking buying and wasting an entire bag if you don't like it!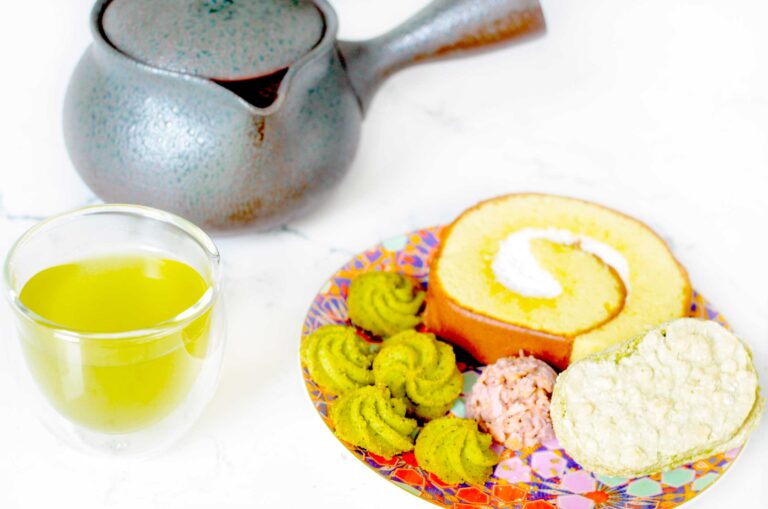 The Tea – I Only Wish There Was More!
Along with your snacks from Japan, every monthly Sakuraco box comes with two tea bags from Japan. This can be Matcha, Hojicha or a seasonal tea.
As a tea fiend, I just wish there was more tea in the box! They give you so many Japanese snacks to try that I couldn't possibly finish it all in two sittings.
And really, has anyone ever complained about having too much tea??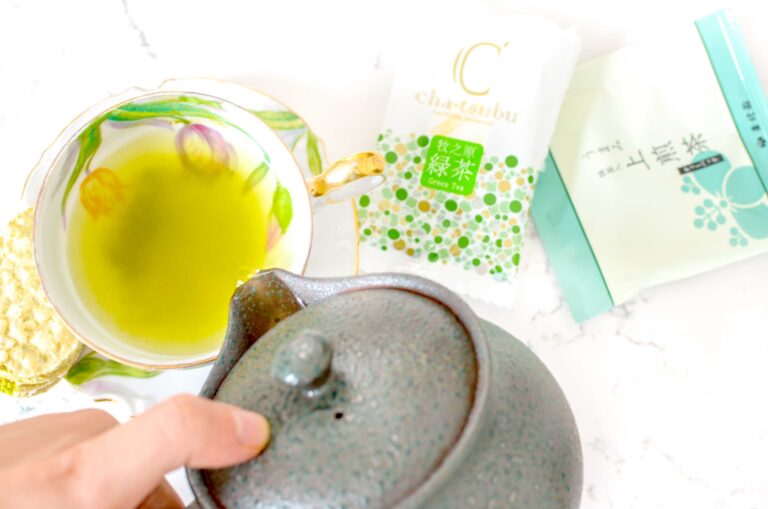 The Sakuraco Home Good
I think the only disappointment with my Sakuraco subscription box was the home good. Again, this is a locally sourced item from Japan that can be anything from traditional ceramics to chopsticks.
For my October Sakuraco box though, I received a bowl that represented Mount Fuji (the highlighted region for the month). In theory, it's an incredibly neat idea as it matches the monthly theme of the box. In reality, it's simply a plastic bowl that to be honest, I have no idea what I'm going to do with it.
This of course won't always be the case for every month – it seems like it may be a hit or a miss item from month to month.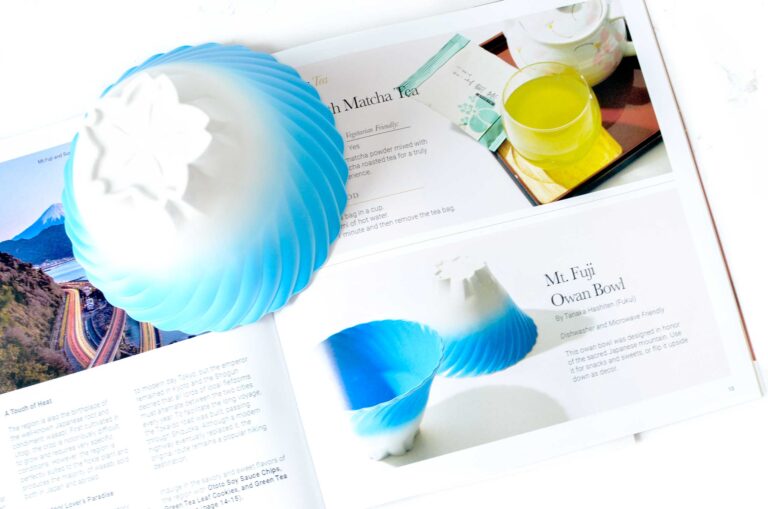 A Booklet Guide With Loads Of Information
And last, but not least, every box comes with a beautifully curated guide.
In this guide you'll find an introduction to the region as well as the vendors. It will also give you a brief description about each of the Japanese snacks you're about to try. This is very useful so you aren't trying these snacks blindly.
It will let you know what they're made of, where they're from, and when they're typically eaten. This is also where you'll find the allergy information. I will admit, the allergy information is bit lacking. A full ingredients list would have been more helpful as that information is all in Japanese. This is good if you have a common allergy (like nuts, eggs, dairy..etc.), as that will be written.
Otherwise, what you can do is try to translate the packages on their own. I have a Google Pixel which will automatically translate anything I take a picture of (it's very useful when travelling!).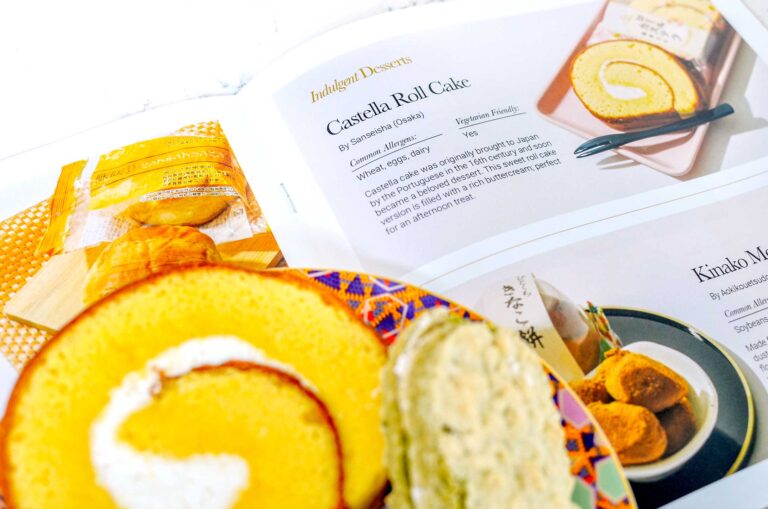 Order A Sakuraco Box – Contract Options
So you're looking at ordering your very own Sakuraco Japanese Monthly Subscription box! You have a few options: there's a monthly plan if you aren't too sure about it, or you just want a taste. But you can also sign a longer contract, you can choose between a three, six, and twelve month contract.
If you decide to sign up for a contract you'll get a monthly discount on your box. (P.S. they also offer gift options!)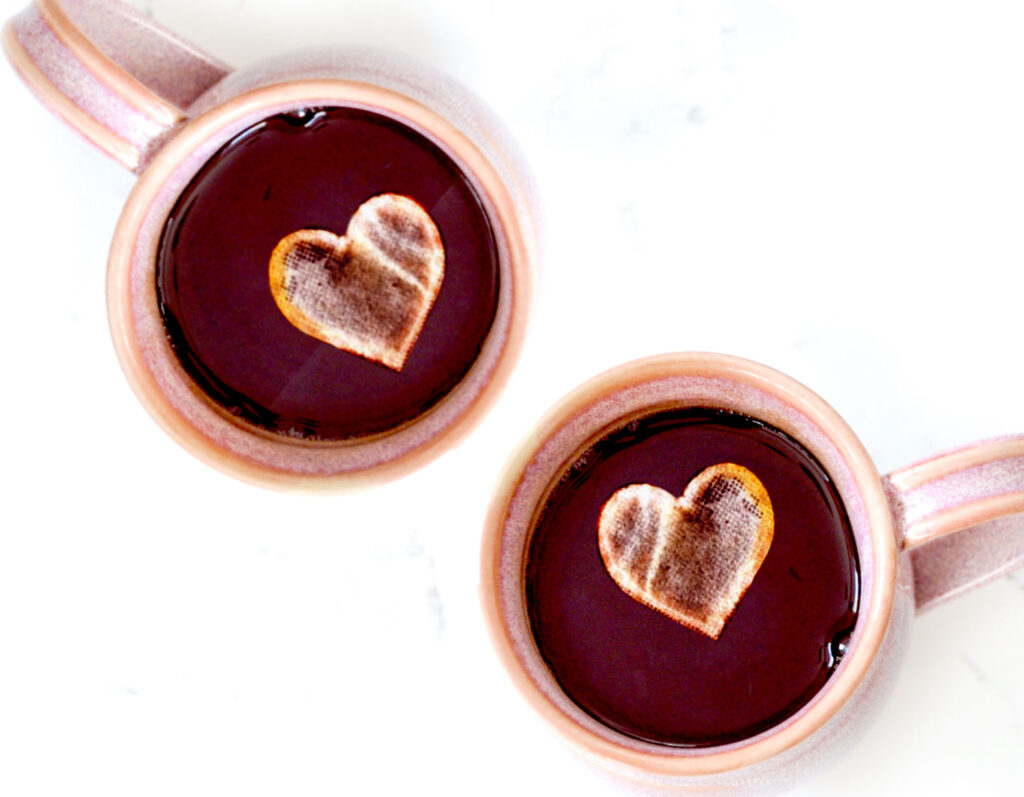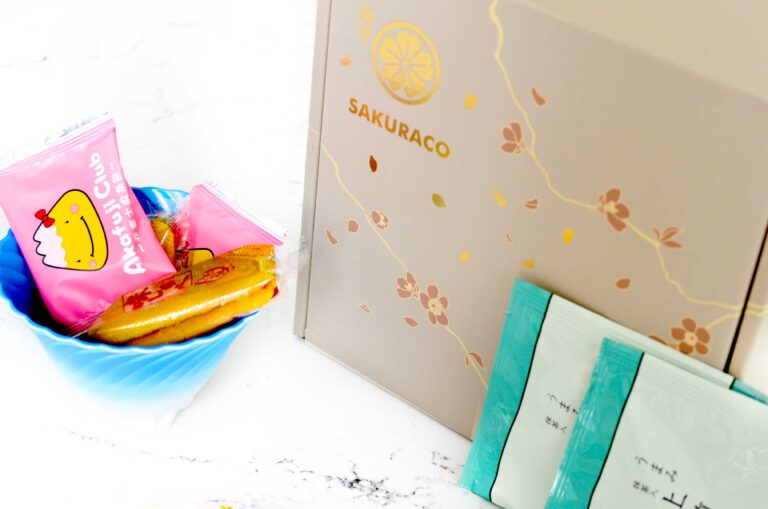 You're Able To Decide Every Month To Order Or Not
If you're unsure about ordering a Sakuraco subscription box you can take it one month at a time.
Perhaps the best part about this box is that you can wait to see what's inside and then order it. Every month, they release the contents of the monthly box and give you an entire month to order it.
For example, they release the October box during the month of September. You have the entire month of September to look at it, even read reviews, and then decide if you want to order it that month. 
You're only able to do this if you sign up for monthly contracts. If you sign up for a 3, 6, 9, or 12 month contract you will never be able to skip a month! This is something to be aware of that you're locked in for those boxes and you will not be able to skip if you need to!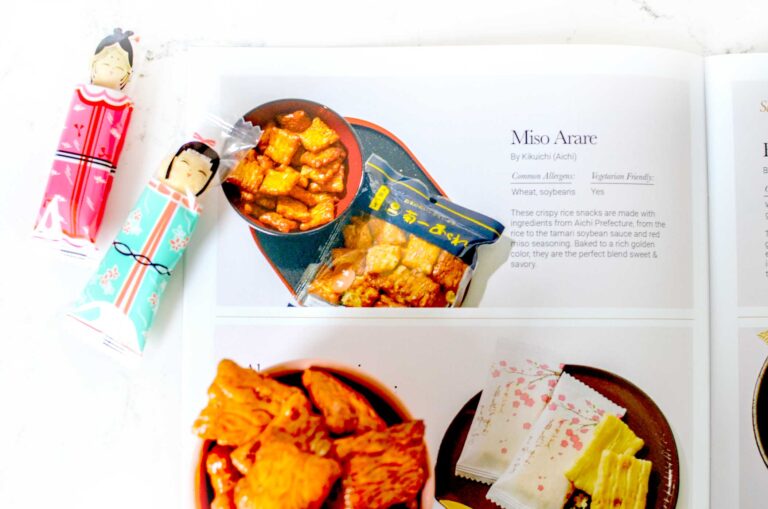 Watch Out: Shipping Costs Extra
Monthly boxes range in price based on how many months you sign up for. The only problem: you always have to pay extra for shipping, which is $12.50 for U.S. and Canada.
They did have to raise shipping costs as well during COVID to make sure there weren't any delays. So you're paying for 2-5 day express deliver. This way, you're receiving your Sakuraco box as fresh as possible. Don't forget, it's also coming all the way from Japan. P.S. If you order a Sakuraco subscription box as a gift, shipping is included.
It does bring the monthly cost closer to $50, which is starting to become a bit pricy to spend every month. But honestly, I still think it's worth it. Don't forget, you're also able to take it one month at a time and see if you want to try what's in the upcoming monthly box before ordering it.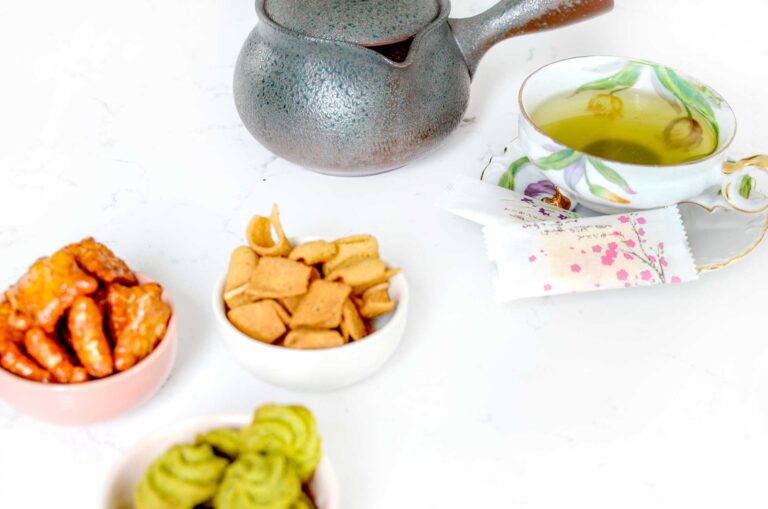 What I Absolutely Love About Receiving A Sakuraco Monthly Box
You're really getting a lot of value in such a small box, I was very impressed with it. It's such a high quality box down to the every last detail. I mean each individual package was incredible. And the detail, photographs, and descriptions in the guide was very enjoyable to look at and read.
But above all, I love the idea of the Sakuraco box. When I opened up the box and read "Nice to meet you, let's have tea", it's just so inviting and encourages you to take a moment out of your busy day.
Perhaps it will persuade you to invite your friends and family over to enjoy a traditional Afternoon Japanese Tea. Essentially, bringing the essence of Japan directly into your home.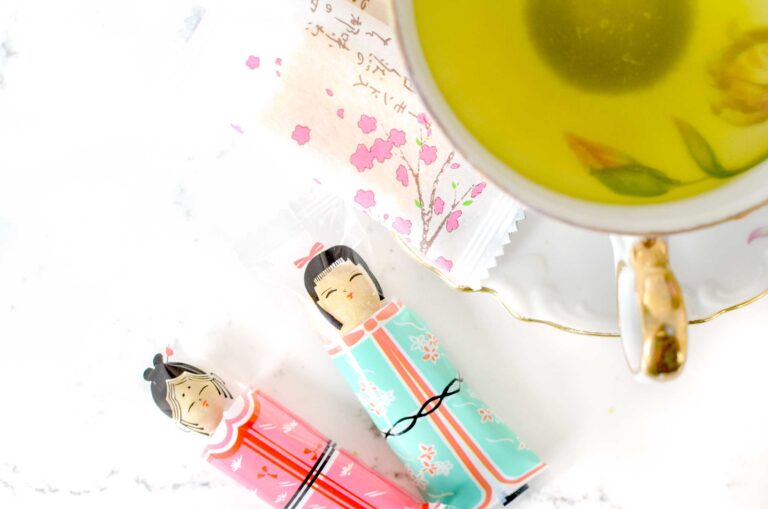 Travelling Japan One Box & Snack At A Time
I think so many people would enjoy receiving a Sakuraco box. It brings you one step closer to Japan no matter where you are. If you're from Japan but living abroad, it brings you a small taste of home. If you've visited Japan before maybe it transports you back to your trip.
And if you've never travelled to Japan before (like me), a Sakuraco subscription Box gives me a sneak peak of what I can look forward to at home. If I didn't want to visit Japan before, I sure do want to now!
It's like you get to explore an entirely new region of Japan every month with a local guide. Taking you around the region, trying the different snacks, and meeting the local makers.
Build & Track Your Tea Journey
Refine your tea palette with my Tea Tasting Journal to record and take notes on every new tea you try.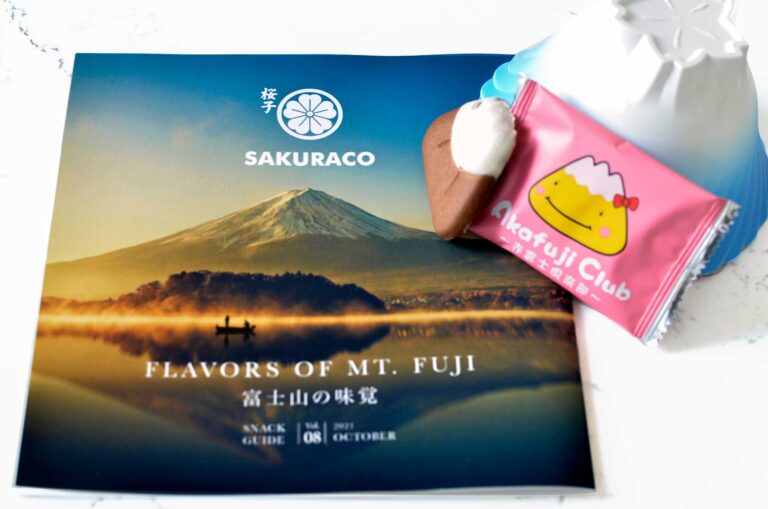 More Tea Posts You'll Love
Sharing Is Caring